17th August 2009 - -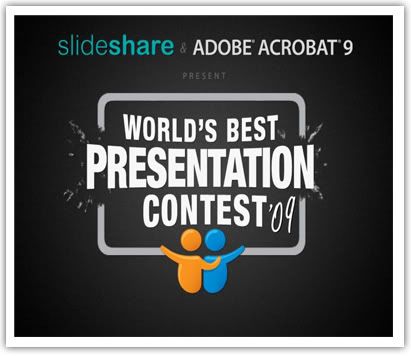 Now in its third year, Slide Share is running their Best Presentation contest for 2009, open to anyone for presentations is various categories such as Business, Education, Design, and many more.
The competition is open from 3rd August to 3rd September.
Whilst former winners have produced some quite decent presentations, I find that the inclusion of professional design houses introduces some unfair competition. Also it would be nice if they limited the topic.
What I would like to see a difference in is the way that many of these presentations are put together, e.g. gets some facts, find a picture (not of their design or doing) and sticking a text box on top. I wouldn't really warrant these too much merit and would like to see more design from the use of PowerPoint itself. Drawing your own infographic and diagram merits more than simply copying it from someone else's (even if the source is quoted).
For those in my former classes, you might want to ut Singapore on the map and entered in to the competition – plenty of facts and figures (as well as history) about Singapore to make for an interesting presentation. Who knows, if Singapore Tourism Board see it, they might give you a free holiday for promoting Singapore?! How about it STB?
Visit SlideShare for more details and see past winners.